To keep things organized and easy to read we have provided a few writing conventions to help keep things clear for our community.
Dialogue & inner thoughts:
We welcome players to use colors to denote a character's dialogue and inner thoughts. Each should be their own color if a color is chosen. Also dialogue should always have. " " and inner thoughts should have italics.
For example.
"Hey Mark"
Ugh not Mark again.
Aspects:
when you invoke/compel or use aspects, we asks that the aspect is used in the description with an underline.  For example.   Dark Alley or Terrifying Presence.
Furthermore players should have an OOC segment In regards to the use of Aspects and outlining their use mechanically.
Dice Rolls:
As fate uses a roll first then describe action (And invoke/ Compels) we will be using a separate thread to do dice rolls.  The thread can be found HERE.
When rolling in that thread state which character is taking the action, Action type/ intent and skill.
After rolling link the dice rolling thread in your OOC segment(See below) of your post in the scene thread.
OOC & Game actions:
Whenever one of the four Fate actions, stunts or other mechanics are used we will be using the spoiler tag at the bottom of the post.   In these sections you should list what Aspects are being invoked, actions & skills used, link dice rolls and math needed.  So for example A OOC post in a thread might look like this.
OOC:


Using Firearms (+3) to Attack JOE
Rolled: LINK. For a total of 0 success.
Invoking In my Sites for +2
3+2+0=  Total of 5 for attack
Posting Speed:
 To keep scenes moving we aim to give everyone a 48 hour window to respond to a thread. We ask players give others in the scene that amount of time before continuing. We also encourage that given the nature of Fate that players allow each other time to invoke/ compel aspects before an action is resolved.
_________________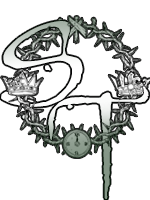 Posts

: 12


Join date

: 2015-07-15





Similar topics
---
Permissions in this forum:
You
cannot
reply to topics in this forum